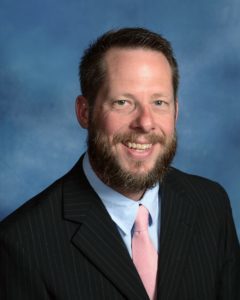 Pastor Jeremy Driggs
After receiving his first prophetic word in 2002, Jeremy's life was changed so much that he devoted himself to serving the Lord and His people. He began attending NLCC in 2003. Quick to chase after the words spoken over him, Jeremy soon engaged in mentoring, discipleship classes, and serving the Body of Christ every opportunity possible. He was ordained as an elder on March 4, 2007 where he currently serves with his fellow eldership team. Jeremy's heart is to help the lost and wayward find their way home – back to Jesus Christ. Aside from his involvement with discipleship classes, children's church ministry, and men's meetings – He has also traveled to Peru, Ukraine, and Hungary for mission work. Jeremy has been married to his wife, Ashley, since 2009. They have 3 children, Ella, Cohen, and Lydia. Their family enjoys spending time with friends and family, entertaining guests, traveling, watching movies, and eating at new places. They are excited to see what God is going to do next!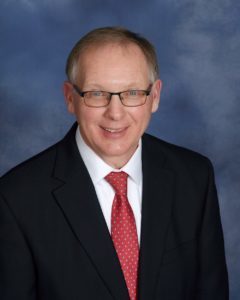 Pastor Doyle Fledderjohann
Pastor Doyle began attending New Life Christian Center in 1976. After his high school graduation, he attended Toccoa Falls College for one year, and then enrolled in Youth With a Mission, spending time serving in England and attending a YWAM Discipleship Training School in Scotland. In 1985, he was ordained as an elder and has served on the NLCC eldership team since that time. Pastor Doyle is currently employed by United Parcel Service. He and his wife, Julie, live in Celina. They have four children and their spouses, and thirteen grandchildren.
Pastor Gary King
Gary King serves as an elder amongst a team of elders at New Life Christian Center in Celina, Ohio, a church that he founded in 1972. Gary is one of the founding Directors of Apostolic Team Ministries, Intl. He also serves as a member of the Council of Apostolic Fathers of ATM. In his local community, he serves on the board of Community Action Lifeline, a local food pantry and crisis management center which he helped found in 1993. Gary has traveled extensively throughout the U.S., Europe, Asia, Central, and South America, and Africa ministering apostolically and as a prophetic teacher. His burden is to plant churches and to help strengthen existing churches. His insights on "the spiritual walk of the believer" and "intimacy with God" have been a major emphasis of his teaching ministry. Gary resides in Celina, Ohio. He was married to his wife, Paulette, for 48 years before she went to be with Jesus in 2013. They have six children and fifteen grandchildren.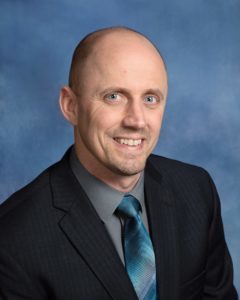 Pastor Jason King
Jason has served as an elder at NLCC since 2002 and as a youth pastor since 1997. In 1996, Jason received his B.S. in Secondary Education from Bowling Green State University. After teaching for 7 years Jason moved into the full-time ministry in 2003. In 2009 Jason was elected to serve as the Celina City Council President, where he currently still serves. He also served as the Educational Chairman of the Grand Lake Patriots for 4 years and has spoken to many other Christian conservative groups in the west-central Ohio region. In addition to this, he has also enjoyed the challenge of coaching wrestling over the past 2 decades and is currently the Celina High School Varsity Assistant coach. Jason is the son of Pastor Gary and Paulette King. Although he was reared in a godly home, he began to run from God in his senior year of high school. While reluctantly traveling on a mission trip to Central America with ATM short-term missions, God radically turned him around and set him on fire with a passion for the Kingdom of God. This "Damascus Road" experience on the mission field birthed a desire in him to reach the nations. He has ministered in such countries as Belize, Guatemala, Haiti, Peru, Brazil, Guyana, England, and Wales on numerous trips since the early 90's. Jason works to plant and re-build churches abroad. He currently serves as the Administrative Director for Apostolic Team Ministries (ATM) and is a founding elder for Kingdom Life Ministries, a 2018 church plant in Washington D.C. His passion for discipleship and leadership training has been a major focus of his ministry. Jason married his high school sweetheart Joèl in 1996. They have been blessed with four beautiful children (Joshua, Jaden, Aliyah, and Aaren).
Pastor Justin Monfort
Justin has been serving New Life Christian Center in Celina, Ohio as an elder since 2010. He attended Destiny School of Ministry from 2005-2007, earning his Bachelor's degree in theology. Justin and Elizabeth are both involved in teaching the children church and youth in NLCC. In 2018, Justin, along with 3 others embarked on a journey of starting a new ministry in the Grand Lake Region. The ministry they started together is called Kingdom Harvest Ministries (KHM). The vision of KHM is to unite churches and transform lives! They are accomplishing this by partnering with the local school districts to run Released Time Bible Education(RTBE) programs. Starting with the Parkway school district in the winter of 2019, KHM has seen over 100 kids participate in the RTBE program! Justin and Elizabeth also serve as Fellowship of Christian Athletes(FCA) directors in the Celina Schools. They meet with the middle school students twice a month and every week they meet with the high school students. Justin and Elizabeth have been happily married since November 14, 2009. They have two children, Leah and Benjamin. Both Justin and Elizabeth enjoy fellowshipping with family and friends, playing board games, riding bikes, powerlifting, indoor rock climbing and having family walks around town!